The Policy Development Facility Bridge program (PDF Bridge) held a Trade Policy Roundtable to discuss the findings and recommendations from its recent study titled "Diversification and Non-oil Export Opportunities for Nigerian States Post-Covid19".
The objectives of the policy roundtable were;
To provide a forum for relevant stakeholders to learn about and discuss the findings from the Export Diversification study;
Through discussions, generate recommendations on necessary actionable steps towards reforms, process restructuring, elimination of various challenges identified in the study, and implementation of the study recommendations.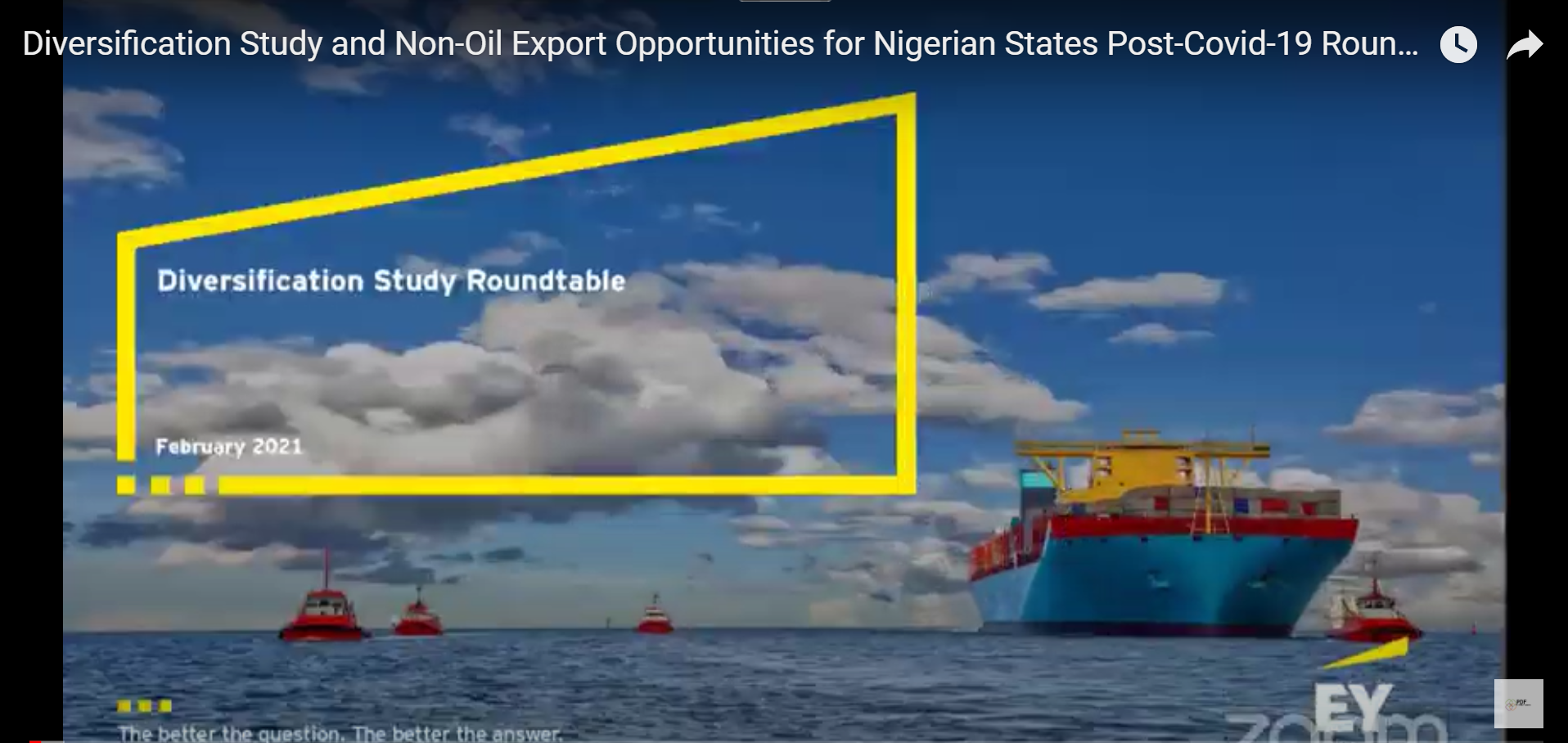 Export Expansion Grant (EEG) was established under the Export Incentives and Miscellaneous Decrees of 1986 and amended into an Act in 1992 to accomplish the diversification agenda of the Federal Government of Nigeria (FGN). Other export support funds created under the same Act are the Export Development Fund (EDF) and Export Adjustment Scheme Fund (EASF). The funds have been repositioned in the Economic Recovery and Growth Plan (ERGP) of 2017-2020. The EEG is a post-shipment incentive scheme aimed to achieve three key objectives: (i) to enable exporters to expand their businesses more conveniently, (ii) make Nigeria's non-oil export more competitive, and (iii) facilitate greater and faster foreign market penetration.
PDF II (now PDF Bridge)'s Trade Policy Workstream funded a study on "Analysis and Impact of the Export Expansion Grant on Export Potential, Market Access and Export Competitiveness in Nigeria". This policy roundtable discussed the findings and recommendations from this study.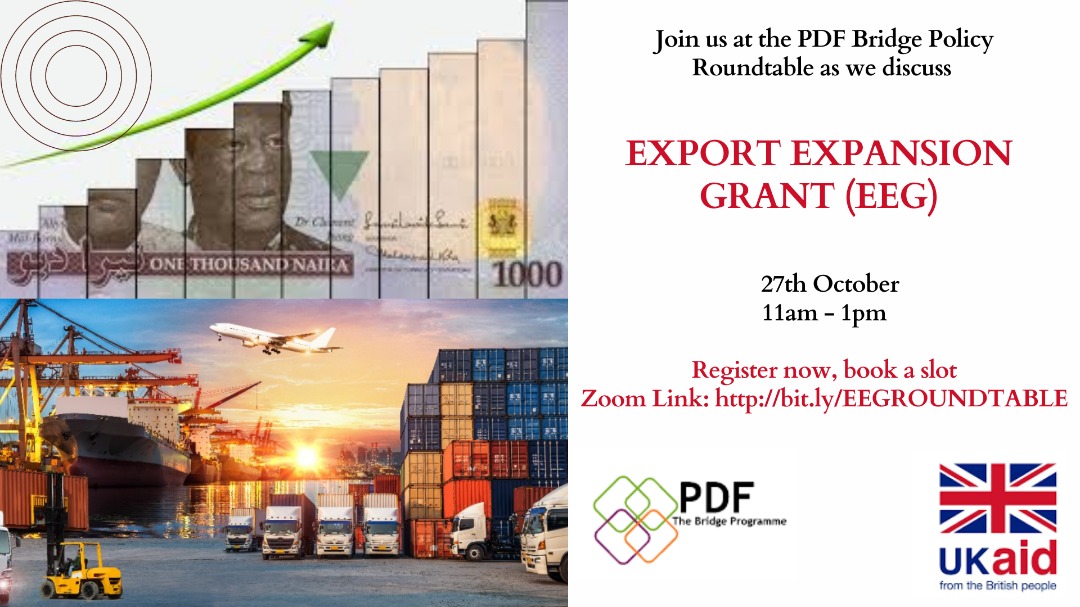 This study was commissioned by the PDF Bridge Programme with a specific term of reference for use by the Beneficiary, the Federal Ministry of Industry, Trade, and Investment (FMITI). It is expected that this report will provide current and actionable recommendations that will support FMITI on the AfCFTA ratification process and enhance its preparedness for implementation.